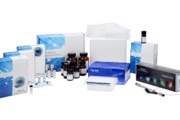 Click & Execute Method
This advanced method offers an end-to-end solution developed around an advanced application, a specialized kit, or an analytical system. It delivers complete functional, ready-to-use protocols that are qualitatively and quantitatively assessed for consistency, executability, and repeatability, usually without needing to make any changes. It operates per batch size and is scalable to accommodate changing requirements.
Version 5, 2 Oct 2022 at 8:16 AM
Monitoring N-Glycosylation is increasingly applied in the development of biopharmaceuticals and the study of diseased cells. Glycan preparation is laborious, with analytical methods lacking sensitivity. GlycoWorks RapiFluor-MS accelerates N-glycan preparation, whilst improving detection sensitivity. Repeatability and traceability are assured when paired with Andrew Alliance automation solutions.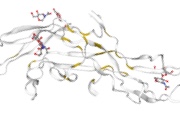 Tutorial Method
This basic method provides the core methodology for translating a workflow into OneLab-executable script(s) as an attempt to fully or semi-automate a specific procedure. It demonstrates the benefits of automation and highlights OneLab capabilities and best practices to promote solution adoption, helping transition from manual to a more automated approach. It can be used alone or serves as a building block for a more complex workflow and is easily adaptable to users' requirements.
Version 2, 2 Oct 2022 at 8:16 AM
N-glycans affect the safety and efficacy of many therapeutic proteins and are routinely monitored for the quality of biotherapeutics. Here, we present a complementary method for analyzing the complex N-glycans released from human chorionic gonadotrophin (hCG). The automated method provides a reproducible glycan profile and is suitable for commercial as well as research environments.