OneLab

is a browser-based interface to design and execute protocols,
or start from open source methods. Learn more
Use OneLab
Qubit™ Fluorometric Quantitation
Genomics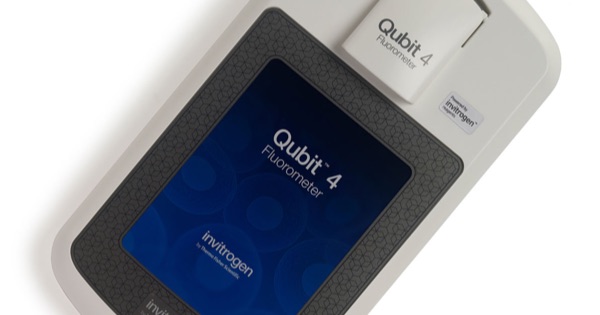 Published by

Andrew Alliance
Version 1, 6 Dec 2020 at 10:26 AM
Accurate and consistent quantitation of nucleic acids is a prerequisite for high-value applications in genomics. Fluorometric quantification provides a fast, sensitive and selective measurement of the concentration of nucleic acids in your sample. OneLab enables you to record the step-by-step execution of your sample preparation, ensuring easy and error-free processing.
Use in OneLab
Overview
In contrast to UV/visible absorbance, fluorescence detection using the Qubit fluorometer enables specific, sensitive measurement of nucleic acid quantity and quality. It is an easy-to-apply, mix-and-read method (Figure 1) that uses small sample volumes in the microliter range (1-20 μl), which is particularly useful in cases where only small amounts of material are available. Moreover, it is an ideal technique to quantify diluted, precious samples that are used in demanding applications, such as NGS, genotyping, RNA analysis and quantitative RT-PCR. Dyes bind selectively to the biomolecules of interest and the intensity of emitted fluorescence directly reflects the amount of DNA or RNA molecules in the sample.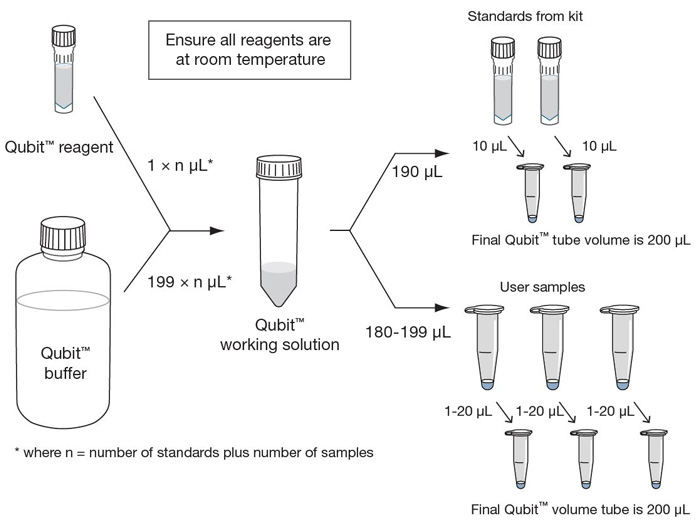 Figure 1: Qubit standard/sample preparation workflow. Image extracted from Quick Reference Qubit Assays PDF file (Pub. No. MAN0017210), Thermo Fisher.
View the demonstration video to learn more about the Qubit fluorometer capabilities and how to accurately measure dsDNA concentration.
Learn more about Qubit Fluorometric Quantification from Thermo Fisher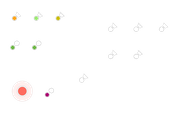 DNA Sample Preparation for Qubit Assay
This protocol assists you in the preparation of DNA samples and the determination of their concentration by fluorometric quantitation using the Qubit™ dsDNA assay kit from Thermo Fisher.
Contact info

Published by
Andrew Alliance
Reproducibility and traceability for your laboratory, starting from serial dilution design. Connected devices for your lab, allowing you to run daily experiments with effiiciency. affordable automation. Error-free pipetting. Save your time. save your health.
This is an open access protocol distributed under the terms of the
Creative Commons Attribution License
, which permits unrestricted use, distribution, and reproduction in any medium, provided the original author and source are credited.