OneLab

is a browser-based interface to design and execute protocols,
or start from open source methods. Learn more
Use OneLab
NucleoSpin Tissue Protocol
Genomics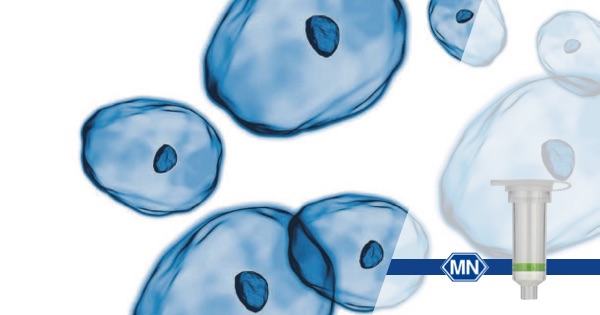 Published by

MACHEREY-NAGEL
Version 3, 25 Jul 2021 at 9:33 AM
Isolation of nucleic acids from various sample materials is the basis for a large variety of downstream analysis in the field of research, applied science, and diagnostics. MACHEREY-NAGEL provides a diverse set of optimized solutions for nucleic acid isolation including genomic DNA isolation from tissues and cells.
Use in OneLab
Overview
NucleoSpin Tissue - The Most Versatile MACHEREY-NAGEL Kit
NucleoSpin Tissue is designed for DNA isolation from a wide variety of sample materials, covering tissues, cells, yeast, bacteria as well as clinical and forensic samples. More than 16 support protocols are available, optimized for your demands.
Isolation of genomic plays a pivotal role in a large variety of molecular tests that have become standard methods in research and diagnostics laboratories, such as real-time PCR or next-generation sequencing.
The following features make NucleoSpin Tissue the most versatile kit:
High DNA recovery and purity,
Reliable DNA purification for reproducible results,
More than 16 optimized support protocols available,
Suitable for a huge variety of starting materials.
Product Specifications
NucleoSpin Tissue Procedure
In the first step, DNA is released through incubation with Proteinase K and SDS. The addition of a binding buffer that contains chaotropic salts in high quantities allows DNA to bind to the NucleoSpin Tissue columns. Once the genomic DNA is bound to the silica membrane, the DNA is washed with optimized buffers to remove contaminants like proteins or lipopolysaccharides to increase purity. Purified genomic DNA is eluted under low ionic strength conditions in a slightly alkaline elution buffer.
DNA purified using NucleoSpin Tissue can be used in a wide range of downstream applications, including PCR and qPCR, Sequencing, or any kind of enzymatic reaction.
Figure 1: NucleoSpin Tissue procedure. DNA is bound to the silica membrane in the presence of chaotropic salts. Contaminants are washed away while DNA is retained at the silica membrane. Elution with a low salt buffer or water provides you DNA ready to use for downstream applications.
NucleoSpin Tissue Can Be Used for Various Starting Materials
The NucleoSpin Tissue user manual provides you with a number of support protocols allowing you to use the kit also for other starting materials than cells and tissue. Available support protocols include among others:
Support protocol for bacteria
Support protocol for yeast
Support protocol for dried blood spots (e.g., NucleoCards, FTA® cards, Guthrie cards)
Support protocol for hair roots
Support protocol for purification of genomic DNA from insects
Support protocol for purification of genomic DNA from dental swabs
Support protocol for purification of genomic DNA from buccal swabs
Support protocol for purification of genomic DNA from Cyanobacteria
Support protocol for purification of genomic DNA from Semen
Order NucleoSpin Tissue for purification of high-quality DNA from cells and tissue
Find more information about the NucleoSpin Tissue procedure and support protocols in our manual
Explore our DNA guide for more information about purifying DNA from various samples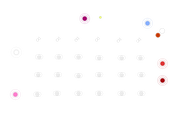 gDNA Isolation from Cells and Tissue, 6 Samples - Pipette+
Genomic DNA Isolation from cells and tissue using MACHEREY-NAGEL NucleoSpin® Tissue, Mini kit (REF: 740952.10/.50/.250).
Contact info

Published by
MACHEREY-NAGEL
MACHEREY-NAGEL was founded in 1911 in Düren as a specialist manufacturer of filter papers. It has evolved into an innovative international company for chemical and biomolecular analysis. It has subsidiaries in Germany, Switzerland, France and the U.S. It has worldwide sales in 150 countries, and has more than 25,000 products in application areas that include water filtration, rapid test, analysis, chromatography, and bioanalysis tools, including DNA and RNA purification products.
This is an open access protocol distributed under the terms of the
Creative Commons Attribution License
, which permits unrestricted use, distribution, and reproduction in any medium, provided the original author and source are credited.