OneLab

is a browser-based interface to design and execute protocols,
or start from open source methods. Learn more
Use OneLab
NucleoSpin Blood Protocol
Diagnostics, Genomics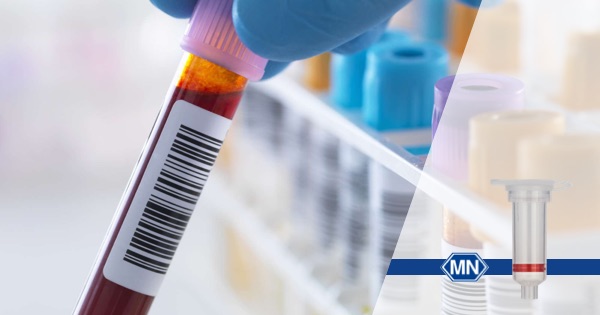 Published by

MACHEREY-NAGEL
Version 3, 25 Jul 2021 at 9:33 AM
Isolation of nucleic acids from various sample materials is the basis for a large variety of downstream analysis in the field of research, applied science, and diagnostics. MACHEREY-NAGEL provides a diverse set of optimized solutions for nucleic acid isolation including genomic DNA isolation from human specimens, such as whole blood, serum, plasma, or other body fluids.
Use in OneLab
Overview
NucleoSpin Blood - For Rapid Purification of High-Quality DNA from Blood
Isolation of genomic, bacterial, and viral DNA from clinical samples plays a pivotal role in a large variety of molecular tests that have become standard methods in research and diagnostics laboratories, such as real-time PCR or next-generation sequencing.
The following features make NucleoSpin Blood ideal for genotyping applications:
Reliable and reproducible isolation of highly pure genomic DNA from whole blood, serum, plasma, or other body fluids,
Proven for a large variety of whole blood samples (human or animal blood, fresh or frozen, citrate-, EDTA-, heparin- or CPDA-treated),
High yield due to specially treated silica membrane,
Fast and convenient protocol - genomic DNA within only 30 min.
NucleoSpin Blood Procedure
Using the NucleoSpin Blood method, genomic DNA is prepared from whole blood, cultured cells, serum, plasma, or other body fluids. Lysis is achieved by incubation of whole blood in a lysis solution containing large amounts of chaotropic ions in the presence of Proteinase K. Appropriate conditions for binding of DNA to the silica membrane of the corresponding NucleoSpin Blood Columns are achieved by the addition of ethanol to the lysate. The binding process is reversible and specific to nucleic acids. Washing steps efficiently remove contamination. Pure genomic DNA is finally eluted under low ionic strength conditions in a slightly alkaline elution buffer.
Figure 1: NucleoSpin Blood procedure. DNA is bound to the silica membrane in the presence of chaotropic salts. Contaminants are washed away while DNA is retained at the silica membrane. Elution with a low salt buffer or water provides you DNA ready to use for downstream applications.
Excellent Yields and Purity for Best Downstream Sensitivity
Figure 2: A) Superior purification with the NucleoSpin® Blood kit. DNA was isolated from human blood samples (n = 3) using the NucleoSpin Blood kit and competitor kits from T, AJ, and Q (light grey bars for A260/A280 and dark grey bars for A260/A230). The purity was determined by UV-spectrometry resulting in an average A260/A280 value for the NucleoSpin Blood kit of 1.89 ± 0.03 (dark blue bar) and an average A260/A230 value (light blue bar) of 1.88 ± 0.03. B) Competitive sensitivity measured by qPCR. DNA was extracted from human blood samples the with NucleoSpin Blood kit (dark blue bar) and the competitor kits from T, AJ, and Q (grey bars). Samples were analyzed in triplicate by qPCR for β-globin (268 bp). With an average amplification cycle of 23.1, the results demonstrate the competitive performance and reliably high quality of DNA extraction with the NucleoSpin Blood kit.
Order NucleoSpin Blood for purification of high-quality DNA from blood
Find more information about the NucleoSpin Blood procedure in our manual
Explore our guide for more information about processing clinical samples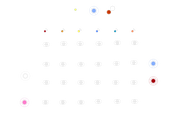 gDNA Isolation from Blood, 6 Samples - Pipette+
Genomic DNA isolation for 6 samples from whole blood using MACHEREY-NAGEL NucleoSpin Blood, Mini kit (REF: 740951.10/.50/.250).
Contact info

Published by
MACHEREY-NAGEL
MACHEREY-NAGEL was founded in 1911 in Düren as a specialist manufacturer of filter papers. It has evolved into an innovative international company for chemical and biomolecular analysis. It has subsidiaries in Germany, Switzerland, France and the U.S. It has worldwide sales in 150 countries, and has more than 25,000 products in application areas that include water filtration, rapid test, analysis, chromatography, and bioanalysis tools, including DNA and RNA purification products.
This is an open access protocol distributed under the terms of the
Creative Commons Attribution License
, which permits unrestricted use, distribution, and reproduction in any medium, provided the original author and source are credited.