OneLab

is a browser-based interface to design and execute protocols,
or start from open source methods. Learn more
Use OneLab
Intracellular Flow Cytometry
Cell biology, Diagnostics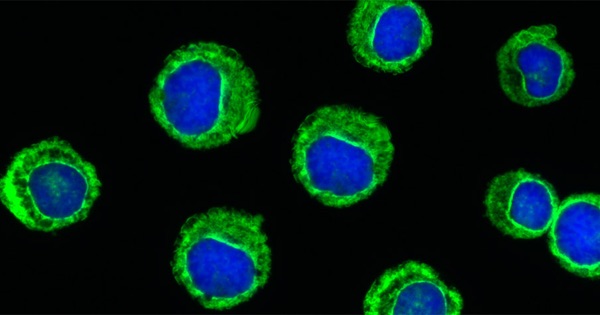 Published by

Andrew Alliance
Version 2, 6 Dec 2020 at 10:26 AM
Standardizing cell preparation for flow cytometry analysis is an effective way to ensure optimal permeabilization and staining of cells, thereby resulting in consistent fluorescence intensity and event detection rate. In line with this objective, OneLab provides valuable resources to guide sample preparation and liquid handling, ensuring the delivery of reproducible results.
Use in OneLab
Overview
Flow cytometry is widely used in basic and clinical research to identify, quantify, and sort distinct cell phenotypes within a heterogeneous population of cells. This application, known as immunophenotyping, is commonly used to detect specific immune cell types in a complex population using fluorophore-conjugated antibodies directed against specific cell surface markers. Flow cytometry also enables the analysis of intracellular processes, such as cell signaling, using antibodies to detect target signaling proteins and their induced post-translational modifications (e.g. phosphorylation) as well as activated downstream transcription factors and regulatory proteins.
The staining of intracellular target molecules involves the fixation of cells in suspension and their subsequent permeabilization before the addition of the detection antibody. The fixation/permeabilization treatment immobilize and preserve target proteins in a transient state and allow the antibody to pass through the plasma membrane into the cell interior while maintaining the morphological characteristics used to sort the cells. Commonly used detergents to permeabilize cell membranes include saponin, Triton™ X-100, or Tween®20.
Immunofluorescence Staining
Two immunofluorescence techniques can be applied for staining (Figure 1). The indirect method uses a non-fluorescent target-specific primary antibody, which is probed by a fluorophore-conjugated secondary antibody. The second approach utilizes a single fluorophore-conjugated detection antibody specifically directed against the biomolecule of interest.
Figure 1: Direct versus indirect immunostaining for flow cytometry (1).
Intracellular Staining Protocol for Flow Cytometry
This protocol is designed for the staining of cells for flow cytometry measurement of intracellular proteins. Cells are firstly fixed and then permeabilized, allowing direct staining of intracellular molecular markers using a fluorophore-conjugated primary antibody (Figure 2). The number of cells, containing or expressing the target biomolecule, is counted on a flow cytometer, either with or without sorting depending on the actual application. It is recommended that experimental conditions, such as antibody concentration, incubation time, and temperature, be optimized for each flow cytometry experiment.
Watch this brief introduction to flow cytometry from Cell Signaling Technology.
(1) Cell Signaling Technology. "Overview of Flow Cytometry."
Find required reagents and the procedure of intracellular staining flow cytometry protocol from R&D Systems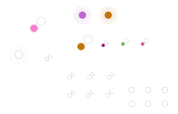 Intracellular Staining Flow Cytometry Protocol
This quick start protocol is intended for direct immunostaining of intracellular molecular targets in fixed cells for flow cytometry analysis. It has been developed and optimized by R&D Systems Flow Cytometry Laboratory.
Contact info

Published by
Andrew Alliance
Reproducibility and traceability for your laboratory, starting from serial dilution design. Connected devices for your lab, allowing you to run daily experiments with effiiciency. affordable automation. Error-free pipetting. Save your time. save your health.
This is an open access protocol distributed under the terms of the
Creative Commons Attribution License
, which permits unrestricted use, distribution, and reproduction in any medium, provided the original author and source are credited.