OneLab

is a browser-based interface to design and execute protocols,
or start from open source methods. Learn more
Use OneLab
Immunosuppressant Sample Prep
Clinical research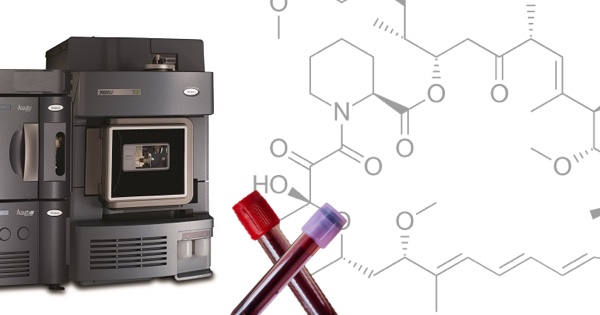 Published by

Waters Corporation
Version 1, 21 Nov 2021 at 10:01 AM
Here we present an automation solution for the quantification of four immunosuppressive drugs in whole human blood. These four drugs are commonly used in clinical research for studying therapeutic drug monitoring. The automated method produces comparable results to the manual workflow and offers time-saving benefits with up to 96 samples prepared in less than an hour and 30 minutes.
Use in OneLab
Overview
Immunosuppressants – Mechanism of Action and Monitoring
The study of immunosuppressive drugs and how they are metabolized by the body is critical for many clinical research applications. Immunosuppressants are typically used in post-transplant patients, primarily to prevent the rejection of donor organs. The main goal of immunosuppressive therapy is to prevent rejection while minimizing side effects and infection risk. Sirolimus, Everolimus, Tacrolimus, and Cyclosporin A are all used in immunosuppressive therapy, and display variable inter and intra-patient pharmacokinetic variability.
Everolimus is a derivative of Rapamycin, clinically known as Sirolimus. Rapamycin was originally isolated from the fungus Streptomyces hygroscopicus. Structurally similar, Everolimus differs from Sirolimus by the addition of 2-hydroxyethyl moiety added at position 40 on Sirolimus. Sirolimus's mechanism of action in the prevention of rejection is through mTOR inhibition, which in turn inhibits the activation of T cells and B cells by decreasing their sensitivity to Interleukin 2 (IL2). Similarly, Everolimus acts as a proliferation inhibitor and inhibits IL2 stimulated cell cycle progression at the G1-S interface.
Tacrolimus was isolated from Streptomyces tsukubaensis. It is primarily used in allogenic liver and renal transplantation. It acts as a calcineurin inhibitor, by binding to FK-binding proteins in lymphocytes, inhibiting calcineurin which plays a role in IL-2 promotor inhibition after T-call activation. Cyclosporin was first isolated from the fungus Tolypocladium inflatum Gams. Similar to Tacrolimus, Cyclosporin A acts as an immunosuppressant through the inhibition of calcineurin.
Experimental Workflow
Automation Benefits
Mitigate the risk of error during sample preparation and maximize repeatability.
Ensure seamless method transfer.
Improve lab efficiency – Automated pipetting enables better utilization of the analyst's time.
OneLab software is easily operated via an intuitive interface for designing and executing protocols.
Andrew+ is versatile with multiple tools and device options to fit different needs while ensuring high-performance standards.
Sample tracking with MassLynx integration ensures harmonious transfer of sample information from sample prep to data analysis.
Experimental Overview
This workflow describes the sample transfer and protein precipitation of whole human blood samples for the quantitation of immunosuppressants on an LC-MS/MS platform.
Step 1 | Sample Preparation and Transfer
Calibrators are QCs are reconstituted manually using LC-MS grade water, and along with the samples are aliquoted into clinical type sample tubes. Subsequently, the Andrew+ Pipetting Robot transfers 50 μL of the whole human blood samples to the 2 mL 96-square well collection plate (reaction plate). The internal standard was reconstituted manually in LC-MS grade Acetonitrile.
Step 2 | Protein Precipitation
A 200 μL volume of 0.1 M zinc sulfate heptahydrate is added to the blood sample and mixed vigorously at 2000 rpm for 15 seconds. This facilitates the extraction of the immunosuppressive drugs by lysing the red blood cells and denaturing proteins. Subsequently, a 500 μL volume of the internal standard solution is added to each precipitated sample. The plate is manually sealed by the user and placed back on the Shaker+ for one minute mixing time at 2000 rpm. The sample plate is then centrifuged at 2000 g for 2 minutes.
Step 3 | Supernatant Transfer and Analysis
After centrifugation, the sample plate is placed back on deck and the experiment continues. The supernatant is transferred from the 2 mL 96-square well collection plate (reaction plate) to the 0.8 mL 96-round well collection plate, which is then sealed off deck and placed on the LC-MS system for analysis. With sample tracking MassLynx™ integration, it is simple to update a template file with your experimental data, which can be updated with every experiment. This template file can use the sample tracking feature to tabulate samples and the respective well position for each sample.
Figure: 1 Andrew+ Domino configuration for the automated immunosuppressant 96 sample protocol. Domino/Device positions on the Andrew+ working deck: [1-3] Tip Insertion System Domino, [4] Storage Plate Domino, [5-7, 9] Microtube Domino, [8] Shaker+ Device, [10] Deepwell Microplate Domino.
Considerations
It is essential to seal the plate prior to performing the second shaking step in the protocol. Due to the high shaking speed (2000 rpm) and the limited well height of the 2 mL 96-square well collection plate (reaction plate), there is a high risk that samples will spill out from the well during the procedure. Options for plate sealing include heat sealing foil (requires a heat sealer off the deck) or polypropylene cap mat (Waters, p/n 186002484).
It is important to cap sample tubes as soon as the protocol is complete. Some immunosuppressant drugs degrade over time. There is also the potential for samples to dry out when exposed for excessive periods of time.
This protocol was tested using Sartorius Optifit tips 50-1200 µL (purple) for the Andrew Alliance 8-channel 1200 µL Bluetooth electronic pipette and the 0.5-200 µL tips (yellow) for the Andrew Alliance single-channel 120 µL Bluetooth electronic pipette (yellow). However, it is recommended to use Low Retention tips for blood products. Either tip types are appropriate to use with this protocol, if available.
If using Sartorius SafetySpace® Filter Low Retention tips, please edit the protocol settings by opening the protocol, clicking the protocol title on the top left-hand corner of the screen, and checking the "Filter tips" option under "Protocols parameter".
Systems, Labware, and Reagents
Recommended Systems & Consumables
Waters 2 mL 96-square well collection plate, cut corner H1 by Waters Corporation | p/n 186002482
Waters 0.8 μL 96-round well collection plate by Waters Corporation | p/n 186002481
Polypropylene cap mat square well for 96-well plate by Waters Corporation | p/n 186002484
Agilent 6-column reagent reservoir by Agilent Technologies | p/n 201284-100
Fisherbrand™ 2 mL skirted conical microtube | p/n 12330433 (Please note that this product is either unavailable or discontinued. Sarstedt 2 mL skirted screw cap microtube (p/n 72.694.005) features similar properties and can serve as a replacement)
Heat sealer (required if heat sealing foil is used)
Recommended Reagents
▌A detailed Application Note will soon be released to provide more information about the automation of immunosuppressant sample preparation on the Andrew+ Pipetting Robot.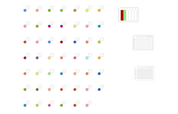 Automated Immunosuppressant 48 Sample Protocol - Andrew+
Automated protocol for the preparation of 48 samples using Andrew+ for the quantitation of immunosuppressants in whole human blood. The protocol is sample tracking and MassLynx™ integration compatible.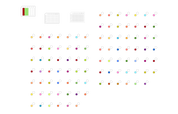 Automated Immunosuppressant 96 Sample Protocol - Andrew+
Automated protocol for the preparation of 96 samples using Andrew+ for the quantitation of immunosuppressants in whole human blood. The protocol is sample tracking and MassLynx™ integration compatible.
Contact info

Published by
Waters Corporation
From the everyday consumer to scientists in the laboratory, we all rely on accurate information to make critical decisions. Waters Corporation is the world's leading specialty measurement company focused on improving human health and well-being through the application of high-value analytical technologies and industry leading scientific expertise.
This is an open access protocol distributed under the terms of the
Creative Commons Attribution License
, which permits unrestricted use, distribution, and reproduction in any medium, provided the original author and source are credited.