OneLab

is a browser-based interface to design and execute protocols,
or start from open source methods. Learn more
Use OneLab
BCA Colorimetric Protein Assay
Proteomics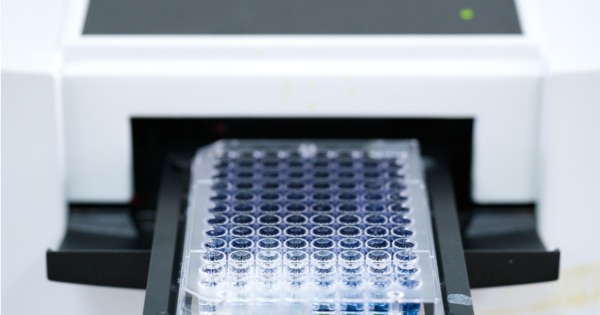 Published by

Andrew Alliance
Version 1, 30 May 2021 at 8:14 AM
The Bicinchoninic Acid (BCA) Protein Assay is a highly sensitive colorimetric method designed to measure the concentration of a protein of interest compared to a protein standard. OneLab guides you through the workflow and assists in setting up serial dilutions of the standard protein so as to ensure accurate estimation of your protein concentration and full traceability.
Use in OneLab
Overview
The Bicinchoninic Acid (BCA) Protein Assay is a very common colorimetric assay for sensitive detection and measurement of total protein concentration compared to a protein standard curve. It provides simple and accurate quantification of total protein in solution and is well suited to a range of applications in protein research, including chromatographic purification, cell protein extraction, screening of soluble fusion proteins, and monitoring of protein contamination. One advantage of the BCA Protein Assay is its compatibility with protein samples containing low to moderate amounts of detergent.
Determination of Protein Concentration using the BCA Protein Assay
The BCA Protein Assay involves two reactions. The first reaction is the reduction of cupric ions Cu2+ to cuprous ions Cu+ by the peptide bonds of the protein (Figure 1A). The amount of reduced copper is proportional to the amount of protein in the sample. The second reaction comprises the highly sensitive and selective colorimetric detection of the cuprous cations by the Bicinchoninic Acid. Two BCA molecules chelate one cuprous cation, forming an intense purple-colored BCA-Cu+ complex (Figure 1B). This product is water-soluble and strongly absorbs light at a wavelength of 562 nm.
Figure 1: Chemistry of the BCA Protein Assay. Schematic illustrations showing (A) the chelation of copper with protein and reduction of Cu2+ to Cu+ by the protein and (B) the formation of a purple-colored BCA/Cu+ complex (1).
The absorbance capacity increases linearly with increasing protein concentrations in the range of 0.02-2 mg/mL. The concentration of the protein of interest can then be determined by measuring the absorbance of the colored reaction product and comparing it to the protein standard curve (Figure 2). It is worth noting that the maximum absorbance of the BCA-Cu+ complex occurs at 562 nm. The absorbance can also be measured at any wavelength between 540 nm and 590 nm with minimal loss of signal. However, measuring the absorbance at a wavelength other than 562 nm may result in a standard curve with a lower slope, thereby reducing the sensitivity of the assay.
Figure 2: Standard curve of the Bovine Serum Albumin (BSA). Absorbance is measured at 562 nm for a working range between 0.2 mg/mL and 2 mg/mL. Source: Product page "BCA Protein Assay", G-Biosciences.
Unlike colorimetric dye-binding assays, the BCA Protein Assay reacts more uniformly to differences in protein composition. Indeed, the peptide backbone along with the reactive amino acids, cysteine, tyrosine, and tryptophan in the protein sequence contribute together to the reduction of copper and consequently to the BCA-mediated color formation, thereby helping to minimize protein-to-protein variation caused by protein compositional differences.
Recommendations to Ensure Reliable Results
Two main conditions should be satisfied to guarantee accurate and reliable measurement with the BCA Protein Assay:
The rate of BCA-mediated color formation depends on the incubation temperature, which is necessary to achieve optimal sensitivity. Therefore, standards and protein samples should be assessed simultaneously to ensure similar incubation time and temperature.
The Contamination of protein samples with substances, such as reducing agents, copper chelators, or single reactive amino acids can interfere with the assay, hindering the accuracy of protein quantitation. As a consequence of this, it is crucial to have either high-quality protein samples or to ensure the elimination of background interference from other reactants before conducting the BCA protein assay.
BCA Protein Assay by G-Biosciences
The BCA Protein Assay from G-Biosciences comprises two assay formats based upon the dynamic range required to measure the concentration of the protein of interest. It can be performed either in a 1mL cuvette assay or in micro-wells. The Standard BCA Protein Assay enables the measurement of protein concentrations from 10 μg/mL to 2000 μg/mL with incubation at 37°C for 30 min or room temperature for 2 hours. The BCA color formation, triggered by copper reduction, is not an endpoint reaction but adds flexibility to the assay. In other words, the incubation time and temperature can be modulated to achieve the desired color development. Increasing the temperature enables a higher sensitivity (lower limit of detection) to be attained. The Enhanced BCA Protein Assay (incubation at 60°C for 60 min) can detect proteins within a working range of 5 μg/mL to 250 μg/mL, which facilitates the quantification of low-abundance proteins and more diluted samples.
(1) Chen, Lei, Zhi Yu, Youngju Lee, Xu Wang, Bing Zhao, and Young Mee Jung. "Quantitative Evaluation of Proteins with Bicinchoninic Acid (BCA): Resonance Raman and Surface-Enhanced Resonance Raman Scattering-Based Methods." Analyst 137, no. 24 (November 12, 2012): 5834–38.
Learn more about the BCA Protein Assay kits from G-Biosciences
Micro-Well Protocol for Standard BCA Protein Assay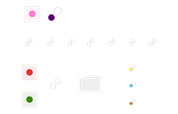 Micro-Well Protocol for Enhanced BCA Protein Assay
Contact info

Published by
Andrew Alliance
Reproducibility and traceability for your laboratory, starting from serial dilution design. Connected devices for your lab, allowing you to run daily experiments with effiiciency. affordable automation. Error-free pipetting. Save your time. save your health.
This is an open access protocol distributed under the terms of the
Creative Commons Attribution License
, which permits unrestricted use, distribution, and reproduction in any medium, provided the original author and source are credited.