OneLab

is a browser-based interface to design and execute protocols,
or start from open source methods. Learn more
Use OneLab
AccQ•Tag™ Amino Acid Sample Prep
Proteomics, Cell biology, Food testing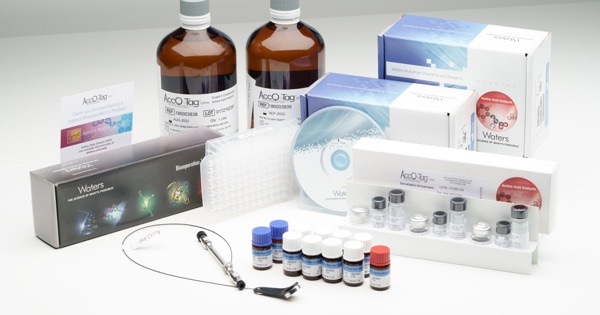 Published by

Waters Corporation
Version 1, 6 Sep 2020 at 8:40 AM
The task of accurately separating, identifying, and quantitating amino acids in the research, development, and commercialization of food, feed, and biotherapeutic products is challenging. To analyze released amino acids by HPLC or UPLC, Waters provides many solutions that use pre-column derivatization so that amino acids can be analyzed by optical detection.
Use in OneLab
Overview
Analysis of Free Amino Acids is Essential to the Study of Biopharmaceuticals, Foods, and Feeds
The amino acid sequence is the primary structure of a protein and it is unique to a particular peptide or protein. Determining amino acid composition in protein/peptide hydrolysates, foods, feeds, and pharmaceutical preparations is important. Amino acids are also key ingredients in the cell culture medium used to prepare recombinant proteins. It is often desirable to monitor on a regular basis the consumption of individual amino acids reaction in the bioreactor so the conditions in the bioreactor can be optimized.
Liquid Chromatography is an Essential Technique for Amino Acid Analysis (AAA)
AccQ•Tag Ultra and AccQ•Tag chemistries are the first step in enabling your laboratory to obtain accurate amino acid composition from protein/peptide hydrolysates, physiologic fluids, feeds, foods, pharmaceutical preparations, and many other sample matrices. Waters has developed a comprehensive system-based approach to the analysis of amino acids that takes advantage of UPLC separations, application-specific columns for AAA, and standards and kits for AAA and now includes easy automation with the Andrew+.
AccQ•Tag Ultra and AccQ•Tag chemistry kits include:
Pre-column derivatization reagents
Dedicated reversed-phase columns QC tested for amino acid analysis
Eluents and standards
Analysis of Amino Acids and Challenges
Accurately separating, identifying, and quantitating amino acids is challenging. In addition, depending on the labeling technique used, there can be stability concerns. In this chemistry kit, we use the AQC reagent (AccQ-Tag) which follows a rapid carbamate reaction on the primary and secondary amines in the sample. This reaction is self-quenching and stable for days.
Contamination is also another challenge. The protocol was written with this in mind, using fresh tips and minimizing user interaction which can introduce contamination of amino acids from the environment into the sample.
Rapid preparation of Amino Acids using Waters AccQ-Tag Ultra Derivatization Kit
Experimental Procedure
The AccQ-Tag amino acid sample preparation workflow utilizes a well characterized derivatization protocol in the analysis of free amino acids. This derivatization technique converts primary and secondary amino acids into highly stable fluorescent products using 6-aminoquinolyl-N-hydroxysuccinimidyl carbamate.
To prepare amino acids for derivatization it is important to note that adequate sample hydrolysis is required for analysis of bound amino acids e.g. peptides. For further information on hydrolysis please refer to this comprehensive guide provided by Waters.
To prepare amino acid samples for analysis 70μl of Borate buffer is added to 10μl of sample and mixed. The buffer is added to samples to ensure optimum pH for derivatization. The AccQ-Tag Ultra reagent is then added at a volume of 20μl and mixed. It is important to ensure the samples are adequately mixed after addition of the AccQ-Tag reagent to completely derivatize all the amino acids. The samples are then heated for 10 minutes at 55°C. The heating step accelerates the conversion of a minor side product of tyrosine to the major mono-derivatized compound. The samples are then allowed to cool before they are ready for analysis with the AccQ-Tag Ultra 1.7μm column (p/n 186003837) on a Waters ACQUITY UPLC system.
Figure 1: Chemistry of the AccQ•Tag Ultra reagent (AQC) derivatization process.
Automation of the AccQ-Tag Amino Acid Sample Preparation Protocol on the Andrew+ Pipetting Robot
The analysis of amino acids can play a crucial role across a number of scientific areas. In the production of biopharmaceutical products, the monitoring of amino acids in cell culture media is one of several necessary steps in the manufacturing process (1). Therefore, it is imperative that the preparation of amino acid samples is efficient and reproducible.
The Amino Acid workflow has been adapted for use with the Andrew+ pipetting robot which can be used for full sample preparation automation or alternatively the Pipette+ guided pipetting system which can be used for real-time guided preparation. In addition, the amino acid protocol uses the AccQ-Tag derivatization automation kit (p/n 186009232) and amino acid standards provided by Waters. The result of which simplifies and aligns the amino acid sample preparation process for users, giving consistent results.
The Amino Acid OneLab protocol employs the same derivatization process steps used in manual sample preparation with additional optimization to suit automation. Automation suitable consumables have been used so that the Andrew Alliance 8 channel pipettes can be used allowing for efficient sample preparation minimizing the time on deck for samples. The use of a PCR plate in place of the original glass TruView vials allows for the preparation of up to 96 samples. The plate can also be easily manipulated for shaking, transfer, and heating steps using Shaker+, Microplate gripper, and Peltier+ respectively.
A calibration line preparation protocol has been created in addition to the amino acid sample preparation protocol. This will allow the user to perform a dilution of the amino acid standards (cell culture or Food and feed) with a reference range of 500-0.5μM (Cystine 250 - 0.25μM).
Figure 2: Andrew+ Domino configuration for the automated AccQ-Tag amino acid protocol.
Considerations
1- Sample pH
The derivatization reagent reacts with both primary and secondary amines at an optimal pH of 8.5. If the amino acid solution contains a higher concentration of acid, it should be adjusted with NaOH.
2- Recommended starting sample
The sample preparation method is for the analysis of free amino acids. Samples may require hydrolysis to release bound amino acids prior to sample preparation (2).
3- Sample preparation
It is important that the samples are heated for 10 minutes at 55°C. The heating step accelerates the conversion of a minor side product of tyrosine to the major mono-derivatized compound otherwise the reaction occurs at a much slower pace at room temperature.
4- Regarding the AccQ•Tag Ultra Reagent
Dissolve AccQ•Tag Ultra reagent in 1 mL of Acetonitrile (vial 2B). Heat on top of a heating block at 55 °C until the AccQ•Tag Ultra reagent powder is dissolved. Do not heat the reagent for longer than 15 minutes.
Mix each sample immediately after reagent addition. Do not wait until after adding reagent to the entire sample group. Inadequate mixing after reagent addition can cause the reagent to hydrolyze prior to contacting the entire sample solution. Optimal mixing parameters have been implemented into the OneLab digital protocols.
AccQ•Tag Ultra reagent reacts with atmospheric moisture. Seal the container tightly when not in use. The reconstituted AccQ•Tag Ultra reagent can be stored in a desiccator at room temperature for up to 1 week. Do not refrigerate.
Application Kits, Labware and Reagents
Application Kits, labware, and reagents are optimized for processing samples in specific batch numbers. Please refer to the following information to identify the labware and reagents required for your desired batch size:
Application Kits & Standards
32 Sample Batches | AccQ-Tag Ultra sample prep, 32 Samples:
Reagents & Chemicals
0.1 mol/L Hydrochloric acid solution, LC/MS-grade or equivalent by Honeywell | p/n 35335
0.5mol/L Sodium Hydroxide solution LC/MS-grade or equivalent (if internal standard is used) by EMD Millipore | p/n 109138
Labware
(1) Feng Li, Natarajan Vijayasankaran, Amy (Yijuan) Shen, Robert Kiss and Ashraf Amanullah. Cell culture processes for monoclonal antibody production. Mabs. 2010 Sep-Oct; 2(5): 466–477.
(2) Paula Hong, Donald A. Trinite, Donna Johnson, Bill Warren, and Ning Zhang. Hydrolysis and Analysis of Amino Acids from Purified Peptides/Proteins, Foods, and Feeds. Primer. Waters Corporation: Milford, MA, 2020. (p/n 715006455).
For more information about Amino Acid Analysis Standards & Kits from Waters
Complete Workflow Solutions for Amino Acid Analysis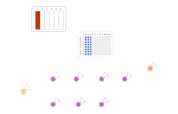 AccQ-Tag Ultra Sample Preparation, 32 Samples
AccQ-Tag Ultra amino acid sample preparation protocol for processing 32 samples using the automation derivatization kit (p/n 186009232). AccQ-Tag Ultra Calibration Line Preparation
AccQ-Tag Ultra amino acid calibration line preparation protocol from the 500 μM standard using the Amino Acid Cell Culture Standard kit (p/n 186009300) or the Amino Acid Food and Feed Standard kit (p/n 186009299).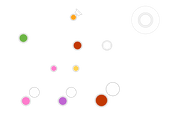 AccQ-Tag Ultra AA Reagent Preparation, 32 Samples
Guided protocol for manually reconstituting the Amino Acid standards kit (Cell culture - p/n 186009300 and Food and Feed - p/n 186009299) and AccQ-Tag automation derivatization kit reagents (p/n 186009232) for processing 32 samples.
Contact info

Published by
Waters Corporation
From the everyday consumer to scientists in the laboratory, we all rely on accurate information to make critical decisions. Waters Corporation is the world's leading specialty measurement company focused on improving human health and well-being through the application of high-value analytical technologies and industry leading scientific expertise.
This is an open access protocol distributed under the terms of the
Creative Commons Attribution License
, which permits unrestricted use, distribution, and reproduction in any medium, provided the original author and source are credited.